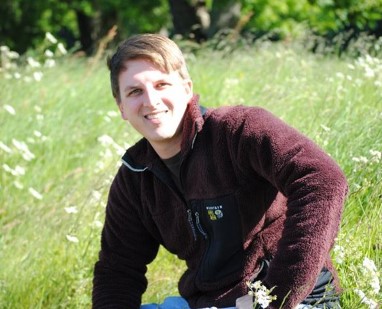 Stephen Clark grew up in South Florida and calls Palm Beach County (made famous by its 'hanging chads') home. For his undergraduate education, Stephen attended Duke University where he graduated with a B.S. in Mechanical Engineering and a B.A. in Music. Determined not to leave Duke until his Blue Devils won a National Championship in basketball, Stephen returned to Duke for his PhD in Mechanical Engineering, which he received in 2013 (he got his basketball championship in 2010).
As a graduate student at Duke, Stephen was awarded a National Defense Science and Engineering Graduate Fellowship and a graduate NASA Space Research Grant which supported his research on non-synchronous vibration in turbomachinery. During graduate school, Stephen spent a semester in Sweden as a guest lecturer and visiting scholar at KTH in Stockholm. After graduation, Stephen, and his wife Katie, spent the summer in Kaihura, Uganda working with Bantwana, a non-profit organization committed to the well-being of orphaned and impoverished children.
Stephen is an avid college basketball fan and enjoys photography, playing the piano, and composing music.
Graduate Research Topics
Design for coupled-mode flutter for open-rotor fans

Understand the underlying physics behind coupled-mode flutter.

Develop a preliminary design tool to determine when multi-mode flutter analysis is necessary. Current fan design investigates single-mode flutter (without solving for aeroelastic frequency). This preliminary design tool is used by industry to determine multi-mode flutter analysis is required.

Design for non-synchronous vibration (NSV) in turbomachinery

Provide physical insight to the causes of NSV

Improve CFD runs by helping to 'down select' to the most critical CFD cases.

Develop a preliminary design tool (reduced-order model) to elucidate parameters.

Proper orthogonal decomposition (POD)

van-der-Pol based, reduced-order model